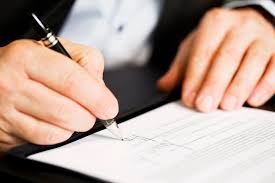 12 January 2019
Being in the wedding industry now for a number of years I have become a member of a lot of facebook groups especially over the last few years, in these groups, I have seen horror stories posted by unfortunate brides week in week out
it happens with appalling frequency - a few brides were in the process of explaining how they'd been stung on their wedding day by suppliers who didn't offer the full service or failed the provide the service at all.
- One paid a fortune for bridesmaids dressed a year in advance, received the 2 days before the wedding and they didn't fit properly and couldn't be altered in time.
- Another had booked a décor package and only received about half of the items and then had the supplier accuse her or the venue of damaging one of the pieces.
- Closer to home, a family hired trick cocktail waiters to do fancy stuff with the bottles and pour drinks in the afternoon. These guys poured scores of cocktails in one go and then handed out warm, flat drinks for a few hours - no tricks and the venue had a more than capable bar staff to just serve drinks.
I could go on with other examples but the one thing they all have in common - none of the suppliers provided a contract and it's left the bride and grooms in a much weaker position legally to gain any recompense - if the venue décor client has it in black and white that they are paying for X centrepieces, a backdrop, Y chair covers, so many sashes, a dancefloor etc... then the firm doesn't have a leg to stand on if they don't provide all of that.
The wedding industry is full of professional, hardworking and honest suppliers. But with online avenues to promote a "business" for absolutely no cost like Facebook, Gumtree etc... there's also a lot of chancers who wouldn't have had access to clients before. This means there are a lot of half-arsed operations out there cashing in on how big the wedding industry is.
Chances are they aren't declaring their income to the tax man but that's a whole other blog post, and most of them certainly aren't running a professional business in any sense of the word.
Would you buy a house without having the paperwork in place?
Would you take out a phone contract without knowing what you were getting for your payments?
You ever buy a loaf of bread and get home to find it's gone a bit mouldy? You take it back to the shop with your receipt (which acts as a contract between you (purchaser/client) and the shop (supplier) and you get a new loaf or a refund.
Does it make any sense to have more legal protection and safety nets in place for a loaf of bread than your wedding venue, dress, DJ?
Of course not. I stand by every single aspect of this business right down to the t's and c's in my contract and if I ever underperformed or didn't deliver what is laid out in that document, it would be put right because it's only the right thing to do but if I didn't fancy being a nice person, the client could simply take the contract and drag me through small claims course at which point I would lose rather easily.
There's no excuse in this day and age for a legitimate, truly professional supplier not to have a contract in place and if you come across one who for whatever reason won't deal in contracts then for your own sake, walk away.